We coach greatness throughout the world! We've coached leaders in Argentina, Australia, Brazil, Chile, China, Columbia, England, France, Germany, Italy, Mexico, Sweden, South Africa, Taiwan and The USA.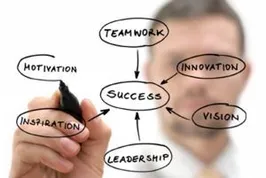 You have what it takes, but do you know what it takes to be a top leader in your organization? Get Your Edge is all about teaching business performance skills and drawing out the talents unique to individuals and leaders so they will soar to much higher levels of achievement.
Ted Gorski is specifically trained and is credentialed as a PCC – Professional Certified Coach from the International Coach Federation. His coaching style is practical, results-oriented and fun! Ted's bottom line philosophy on coaching is: "If it does not noticeably, positively impact and change performance for a leader, then it's just a nice conversation, but it's not coaching."
Ted's specific strengths as a coach include:
Intensely attuned listening skills
Ability to tell the truth in a way that a leader can accept
Maintaining a laser focus on results and what is REALLY important
Empathy – understanding the stress that leaders encounter on a daily basis
Asking insightful, thought-provoking and necessary questions
An insistence that leaders take action (now) and always do their best
Get Your Edge Coaching is a true partnership. Ted and the leader collaborate to create results which are in total alignment with the leader's values and principles. This is the kind of coaching that brings about the absolute best possible results because it's tailored for every unique individual.
---

Schedule your individual leadership coaching session now by calling (603) 472-3821.