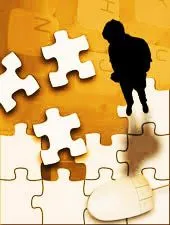 Know where you stand and where you need to go! Get Your Edge behavioral assessments are comprehensive, objective and honest reports of an individual's strengths, potential weaknesses and value to an organization. They provide extremely informative insights for how to best communicate with executives, managers and staff members. They are also valuable benchmarks for measuring growth.
DISC®

Ted is a Certified Behavioral Analyst. He utilizes DISC® to measure observable human behavior as it relates to others in the daily sphere of human contact. DISC Assessments generate remarkably accurate character sketches of individuals and teams.
The result of DISC® assessment is increased workplace efficiency and effectiveness as well as improved rapport. Team members learn to be more flexible and adapt better to daily workplace demands—especially when one is stressed.
Emotional Intelligence
Emotional Intelligence (EI) is our ability to perceive others' emotions accurately and manage our own emotions in such a way that relationships are productively enhanced.
Because we must relate to others, participate in joint decisions, and be able to manage the stress and demands of our current business culture, emotional as well as intellectual competencies are critical for success. A leader with strong Emotional Intelligence has the ability to understand the emotion behind behavior that is critical in building morale and developing an effective relationship with superiors, peers and subordinates.
Emotional Intelligence assessments measure an individual's skill set in the areas of empathy, self-reflection and self-soothing. Too often overlooked by many organizations, Emotional Intelligence is one of our strong suits at Get Your Edge.
---

Learn more about our assessments by calling (603) 472-3821.